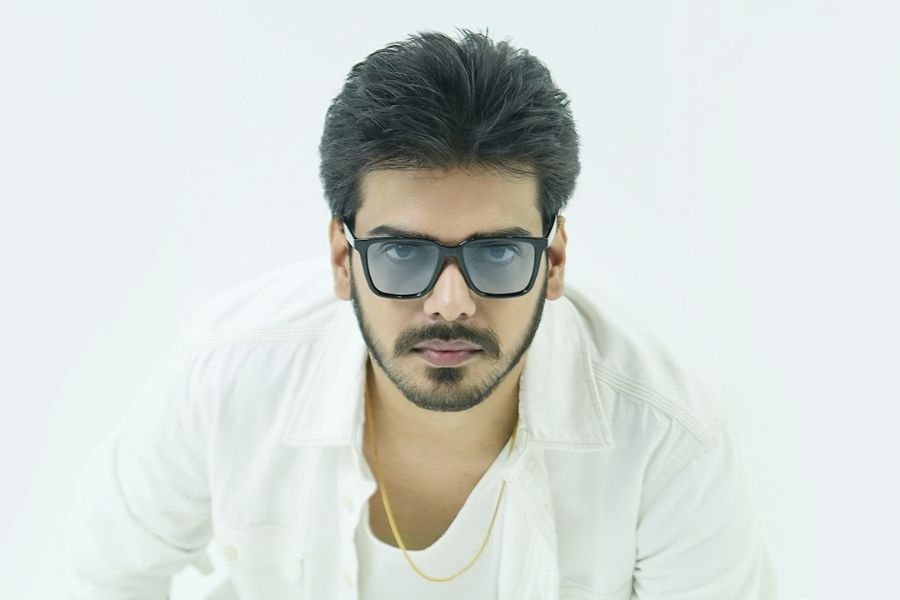 Prateekk Sahaaii, The Visionary Artist Revolutionizing Music and Entertainment with Unparalleled Ingenuity
New Delhi (India), May 26: The New Delhi-based famous actor, singer, lyricist, and social media personality Prateekk Sahaaii, who is popularly known for his experiments with music in his Instagram reels merely out of ambiance sounds, takes the social media landscape by storm. Aside from social media, being one of the most prolific internet entertainers, Prateekk Sahaaii has constantly captured the netizen's attention with his original songs, across streaming platforms, such as Spotify and YouTube.
Attesting to the relatability of his songs and the lyrics that he so painstakingly crafts, Instagram abounds with posts and reels using his songs. Similarly, his songs have gained massive traction across Spotify and other streaming platforms that people even create reels using his songs. Currently, his song, Dooba, is a favorite among the youth.
One of his latest hits is the song titled "Shunya se Alakh Tak", which celebrates the storied tale of Alakh Pandey, the founder of Physics Wallah. What makes the piece so special is that Prateekk, who shares a close bond with the ed-tech founder, has not only imbued the song with an inspirational, upbeat theme but also has set a new benchmark of excellence in his repertoire.
The Music
Having gained a solid foundation from his initial classical music training, today Prateekk finds himself increasingly drawn to the pop music realm, as the genre not only easily speaks to the layperson but easily lends itself to a wide range of moods and contemporary experiences that Prateekk strives to put forth in his composition. But his love for pop music and his classical training in music has not limited his portfolio, which holds compositions across genres. The musician aims to reach as many people as his creativity would allow.
Besides his unique tracks, what makes Prateekk's Instagram presence an enticing one is his musical experiments, via which he shares his love for music and engages his audience in fun activities. Regarding his musical experiments on Instagram, Prateekk believes there is a growing need for musicians to present the making of music in a fun and engaging manner, as this effort would increase audiences' love for music while enhancing their understanding of the art form. Another unique feature of Prateekk's music is its high-level production value and technical finesse that speaks of the artist's training as an engineer.
To understand his personality and music, it is essential to trace back his journey into the art form. Creativity has always been an integral part of Prateekk's life. His mother, Mrs. Sapna Sahai, is a dance trainer with 25 years of experience, while his father, Mr. Lovekush Sahai, is a bank officer and an award-winning story writer. The couple, given their artistic inclination, encouraged the singer to be intensely involved in creative pursuits, giving him a keyboard during his early days. While the keyboard was the onset of his love for music, his passion for singing blossomed when Mrs. Sapna Sahai bought him a guitar while he was in the 10th standard.
The creative spirit also encapsulates Prateekk's free time, which he spends playing musical instruments, writing and composing songs, or reading books that foster a positive and healthy mindset, enhancing his personality. These activities help the artist to level up his creativity, through which he, in his way, wants to make this world a better place.
The Making of the Star
Today, true to his personality, Prateekk's pieces are marked with his distinct, potent voice. In fact, in addition to the fun-filled reels, what attracts the massive following of Prateekk's social media page is his audacity and singular communication skills, which he gleaned from his acting training from the Act One Theatre Group, started in 1990 by the illustrious Pt. N.K. Sharma with the renowned actor Manoj Bajpayee.
In 2018, Prateekk's uncle, Mr. Virendra Saxena, a notable actor, introduced him to his friend N.K Sharma to expand Prateekk's capacity as a performer. Thus, began the journey of the shy, introverted Prateekk Sahaaii to the chutzpah-exuding artist that we know today.
Owing to the training of the Act One Theatre Group, that has been the training ground for prominent names in the show biz, including Ayushmann Khurrana, Huma Qureshi, Vidyut Jamwal, and Deepak Dobriyal, Prateekk not only went from a shy, introverted youngster to a confident performer but also learned about emotions, facial expressions, voice-acting, postures, gestures, breathwork, writing, and other essential skills for actors that have percolated into his music-making, adding a new dimension to his pieces. The theatre group also served as a creative space for Prateekk, where he not only made like-minded connections with folks who currently are successful names in the entertainment sector.
The Man Beyond Music
Following his acting bug and his training at the Act One Theatre Group, Prateekk made a short film named "Majboori" featuring Mr. Virendra Saxena and his wife, Samta Sagar. The film made for his YouTube channel explored how helpless one can become in today's time.
Further, as a tech freak, the musician loves to stay updated about the latest tech trends and gadgets launches. Similarly, being a computer science engineer, he has first-rate skills in software, while production-oriented technical abilities such as Music/Video Production and Editing, Mixing & Mastering, Graphic Designing, Website Designing, Digital Marketing, etc., come to him second nature. Interestingly, Prateekk has picked up these skills by himself, as he has been active in the YouTube scene since his engineering days in 2013 when his first cover itself unexpectedly reached over 1 million views in a few months. Thus, the cover's success prompted the singer to pursue music rather than his alma mater. Moreover, his production knowledge exhibited both in his short film and his videos show the artist's all-rounded entertainment talent.
To conclude, it is worth noting that from a music-impacted child and shy young man, Prateek Sahai, to a thriving artist Prateekk Sahaaii, the singer has had a remarkable journey. Given the ongoing success of his tracks and other artistic efforts on Spotify, Instagram and YouTube, Prateekk is set to become one of the iconic stars of our times.
Website – www.prateekksahaaii.com
If you have any objection to this press release content, kindly contact [email protected] to notify us. We will respond and rectify the situation in the next 24 hours.